Table of Contents > Origins > Establishment > Government Sponsorship > 1900 To WW2 > WW2 To Present Day
1900 To WW2 by Dick Paterson
Between 1901-03 the first paraffin-engine patrol boats were introduced, so that by 1910, most patrols were power driven, except for a few in the upper reaches.
Over this period, the division was extending its patrols with two additional combined river and land stations at Erith and Barnes.
The ex-naval hulks which had served as floating police stations close to Somerset House and later at Blackwall were also been replaced with a floating pontoon known as Waterloo Pier and another land station at Blackwall. The patrols then extended some 36 miles from Teddington to Dartford Creek.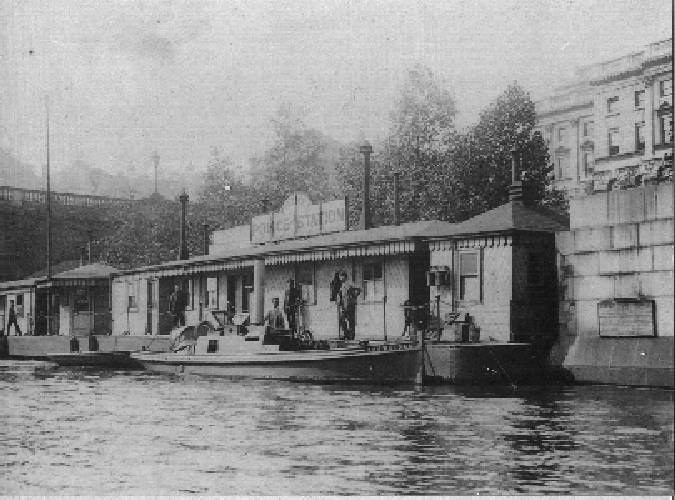 Thames Police 'Chowkidah' at Waterloo Pier Pontoon
In the Second World War during heavy air raids in which the City and East End docks were frequently ablaze, Thames Division crews successfully ferried trapped people across the river to safety.
Continue to the next section to learn more
^ back to the top ^